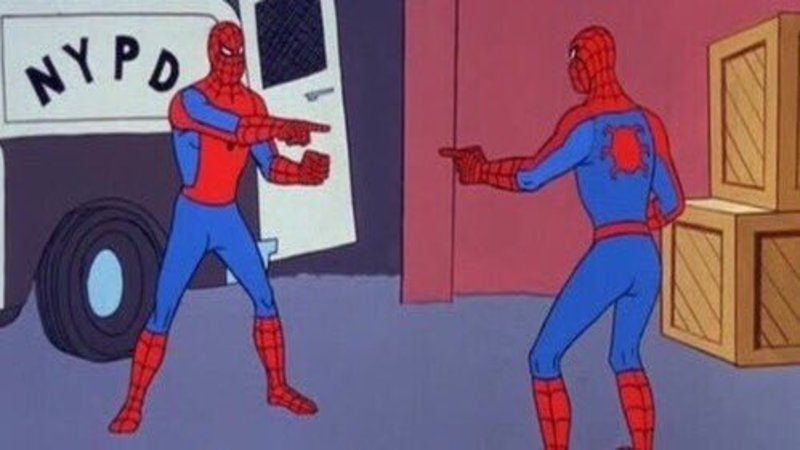 Let me tell you a story about a girl named Sue from Orem, Utah.
Sue was raised by parents who were members of The Church of Jesus Christ of Latter-day Saints. 
When Sue was eight years old, she was baptized and confirmed a member of the Church. 
At age twelve she became a Beehive; at fourteen, a Mia Maid; and at sixteen, a Laurel. 
After graduating from high school, she enrolled at Brigham Young University. There she decided to major in elementary education. After her freshman year, she decided to serve a full-time mission. Sue was a successful missionary and served an honorable mission for eighteen months.
When she returned to BYU, she met her husband Jim, a handsome young man and also a returned missionary who was studying accounting. The two were married in the Provo Utah Temple, and Sue shortly thereafter became pregnant with their first child—a boy they named Dallin.
Sue and Jim attended their church meetings faithfully. Once a month they bore heartfelt, emotional testimony that they knew the Book of Mormon was true and that they were part of the only true and living church on the face of the earth. During Sunday school they would both make comments about how this or that scripture so obviously proves the Church is true, and how other religions are so obviously false. They paid their tithing and served in callings. They were always thrilled whenever they had missionary opportunities. On one occasion, they gave an extra copy of the Ensign to a hitchhiker they picked up on their way back home from Jim's parents' house in Rexburg, Idaho. On another occasion, they left a copy of the Book of Mormon in a nearby laundromat with their testimonies scribbled inside. 
Whenever they met together with friends, Sue and Jim could not help but relate stories about how they shared the gospel with someone that week. Every Monday night, Sue and Jim would hold Family Home Evening where they would take turns reading their favorite scriptures and then indulge their sweet tooth with root beer floats.
Life was perfect for the "forever family" of Sue, Jim, and baby Dallin, and it was all thanks to the Church and the gospel.
Then one day, while she was innocently scrolling through Facebook, Sue saw a friend of hers comment about something called the "CES Letter" and how he was leaving the Church because of it. Sue was disheartened, perplexed, and saddened. In the back of her mind she had a nagging desire to read this "CES Letter," if only to prove how stupid it was, but she remembered being told never to read "anti-Mormon" literature. Anti-Mormons, and those who left the Church, were nothing but bitter, selfish, and deceived individuals who, sadly, had allowed Satan to cloud their minds. They had all lost the Spirit, and were nothing but proud, vain, and stiffnecked. (And a good number of them, like the ones who picket at Temple Square during General Conference, were just in it for the money.)
The nagging wouldn't go away, however, so while Jim was at school one afternoon, Sue downloaded the "CES Letter" and began reading. 
She was horrified, shocked, and dismayed at what she read. Her mind began to race, and she began to panic. If even a fraction of what she was reading was true, then there was overwhelming proof that Joseph Smith was a con man and the Church was a complete scam. Sue began to emotionally spiral out of control. She had never felt this much pain and distress before. Her whole world began to collapse around her. Had she really been brainwashed by a cult that was lying to her by withholding the truth? She had never heard any of the things mentioned in this PDF in Sunday school, or in the MTC, or in seminary, or during General Conference. The only logical conclusion was that the religion she had dedicated her life to was an absolute fraud.
Sue was able to fake being okay for a while (she put on a very convincing smile at church), but eventually Jim caught on, and asked her what the problem was. She tearfully told him everything. In order to support his wife, Jim also read the PDF . . . 
After three months of "deep research" online (mostly listening to podcasts and reading websites), Sue and Jim lost their testimonies entirely. They decided not to remove their names from the records of the Church (yet), but mostly just to spare the feelings of Sue's TBM grandma. They continued attending their student ward at BYU in order to keep their ecclesiastical endorsements, but with some online help they devised clever ways to bamboozle their bishop into thinking they were still faithful and keeping their covenants. (That idiot!) After suffering through two hours of church each week (quietly texting each other back and forth during sacrament meeting about what a bunch of braindead sheeple the Morgbots in their ward were), they would go home and immediately jump onto the ex-Mormon subreddit. There they connected with likeminded individuals who, like them, had finally opened their eyes.
With deep emotion and firm conviction, Jim and Sue loved to share how much they adored the work of Jeremy Runnells and John Dehlin. They donated to Dehlin for his amazing podcasts in addition to giving a generous offering at the beginning of each month to Zelph on the Shelf's Patreon. (When they had saved up enough money, they eagerly planned on going on one of Dehlin's much-hyped cruises; they were just so happy to get a 10% raise in order to spend their money on more important things.) Along with other exMos, they loved to share their favorite passages from the CES Letter and rehash their favorite arguments that absolutely destroyed the money-making scam that is the Mormon cult/TSCC.  Occasionally they met up with other exMos in the area for cocktails, where they took turns bearing their testimonies (sometimes ironically to be edgy and sometimes sincerely) about the untruthfulness of the Church.
They relished telling stories about how they red-pilled their friends and family with the CES Letter. Jim talked about how he had printed out CES Letter pass-along cards and left some on park benches, in grocery stores, and even tucked away in hymnals in the chapel. Sue gleefully wrote a post about how she left a copy of the CES Letter out on the coffee table when her ministering sisters came to check up on her. They planned on actually leaving a physical copy of the CES Letter in the nightstand next to the Book of Mormon in the Marriott they're staying in on their anniversary.
But all was not entirely well for Sue and Jim. You see, Jim's father happened to have an extensive collection of books on Mormon history, doctrine, and scripture. Stuff he'd collected over decades of study. Names like Richard Bushman, Leonard Arrington, James Allen, Hugh Nibley, Milton Backman, Davis Bitton, Truman Madsen, John Welch, and John Sorenson were printed on the spines. (Jim vaguely remembered seeing the books on the shelf when he was young, but had never been curious enough to so much as even thumb through any of them.) When Jim tried to red-pill his father with the CES Letter, he wouldn't have it. He went through it point by point and explained to Jim how these issues had been resolved in his mind, and how the CES Letter was misleading or inaccurate in a number of details. To make matters worse, Jim's father triggered him by saying he wasn't as informed on these matters as he perhaps thought he was and asking him if he would take some time to read a website called FairMormon, which, he said, had extensive rebuttals to the claims made in the CES Letter. (Needless to say, Jim was outraged at his father's gaslighting and complete lack of empathy.)
Well, Jim knew better than to read "apologist" books or websites. His buddies on Reddit told him everything he needed to know about those clowns. Apologists, and those who stay in the Church even after reading the CES Letter, were nothing but brainwashed, deceitful individuals who, sadly, had allowed cognitive dissonance and mental gymnastics to cloud their critical thinking. They were emotionally and intellectually crippled by their psychological need for their silly, magical worldview to be true, no matter what. (And this was to say nothing about paid apologists like Tapir Dan.) 
And so life was even more perfect for Sue and Jim and baby Dallin. Better than anything they had before, actually. They were now woke af, and it was all thanks to the CES Letter.
The end.
Oh for no particular reason
here's an article
by Rosemary Avance and a quote by Denys Turner:
Some years ago, and in younger, more foolhardy, days, finding myself in a tight spot in a public debate with a philosopher atheist at Bristol University, I made a wager with my audience: I would give anyone present five minutes to explain his or her reasons for atheism and if, after that, I could not guess correctly the Christian denomination in which that person had been brought up, I would buy her a pint of beer. As luck would have it I was not broke at the subsequent revels, though in taking the risk I was backing the mere hunch that most philosophical, principled, not merely casual atheisms are the mirror-images of a theism; that they are recognisable from one another, because atheisms fall roughly into the same categories as the theisms they deny; that they are about as interesting as each other; and that since narrowly Catholic or Methodist or Anglican atheisms are no more absorbing than narrowly Catholic, Methodist or Anglican theisms, they do not exactly amount to an over-rich diet for the theologian.1