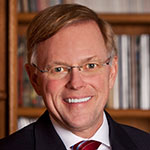 He doesn't have a cult of anonymous redditors following him, you say? How good of a scholar could he even be?
Readers of my blog will recall that some time ago Jeremy Runnells amusingly accused Brian C. Hales (undoubtedly one of the finest living authorities on the topic of the history of Mormon plural marriage) of being a "Mormon amateur apologist." At the time I responded by mentioning the number of respected academic peer reviewed venues Brian's work had appeared in, including Mormon Historical Studies, Journal of Mormon History, and Dialogue: A Journal of Mormon Thought. This of course was in addition to his three-volume work Joseph Smith's Polygamy: History and Theology published by the respectable Greg Kofford Books.
This morning I received my copy of the brand new volume The Persistence of Polygamy: Fundamentalist Mormon Polygamy from 1890 to the Present, edited by Newell G. Bringhurst and Craig L. Foster and published by John Whitmer Books. This rounds out the "Persistence of Polygamy" series that covers the three stages of Mormon polygamy: Joseph Smith's plural marriage, plural marriage from 1852–1890, and post-manifesto polygamy and Mormon fundamentalism. Brian has an article on the topic of "John Taylor's 1886 Revelation" in this new volume. It's not surprising to see this, after all, since Brian has published an award-winning book on the topic of Mormon fundamentalism.
Keep in mind that Brian has articles on plural marriage in the first two anthologies of the "Persistence of Polygamy" series as well .
Oh, and also a number of articles in the peer reviewed Interpreter: A Journal of Mormon Scripture.


Oh, and also a new piece on John C. Bennett's status as an alleged Nauvoo polygamy insider in the April 2015 issue of the Journal of Mormon History.
Oh, and also he's now the president of the John Whitmer Historical Association.
So . . . remind me again which peer reviewed, academic venues Jeremy's work on the history of plural marriage has appeared in, and which historical associations he is affiliated with.
That's what I thought.
Not to worry, though. I'm sure that if Jeremy ever decides to take a sabbatical from teaching at the prestigious University of Reddit (I hear UoR is almost as high as the University of Phoenix in Princeton's ranking) and venture forth into academia he can be invited by Brian to present his work at next year's JWHA conference.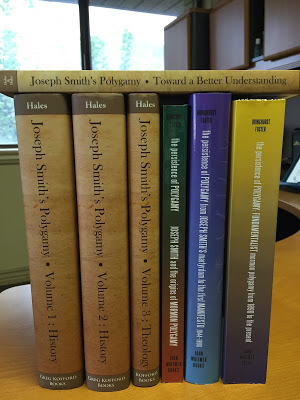 The saga is complete.